Episodes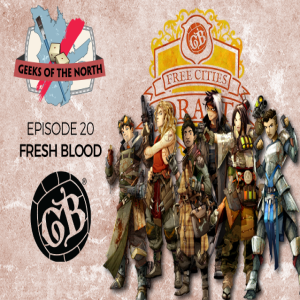 Friday Aug 23, 2019
Friday Aug 23, 2019
Hello geeks,
Welcome to the Twentieth episode of Guilds of the North, our Guild Ball spin-off. In this show, we chat about the latest Free City Draft releases, the quality of SFG's new resins, and our experiences with the new rookies. Sit back, relax, grab a paintbrush and discover it in the show!
Links
Our Free City Draft sample photo gallery
Network 
We're part of the United Geeks Network. Check out their other great shows!
Music 
Outro music by La Drave.
- The Geeks