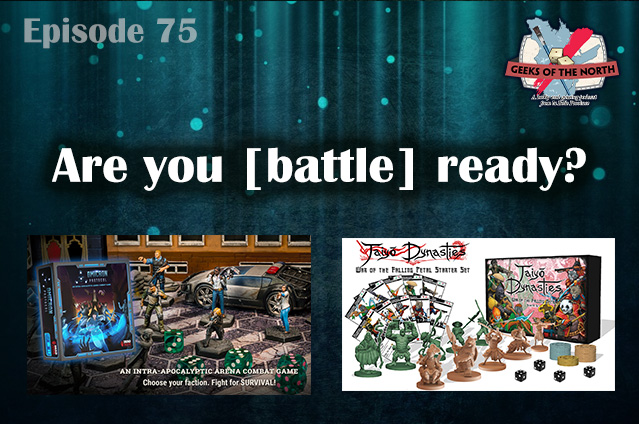 Hello geeks,
This week, we have a shorter show as our hobby week was on the poor side, but with still manage to sidetrack as always. We then chat about the new Battle Ready standard for GW painting. We finish by talking about the Taiyō Dynasties kickstarter by Ulfsark Games, and the Omicron Protocol kickstarter by Dead Alive Games.
So sit back, relax, grab a paintbrush and enjoy the show!
Links
[Ulfsark Games] Taiyō Dynasties Miniature Game
[Dead Alive Games] Omicron Protocol
Network
We're part of the United Geeks Network. Check out their other great shows!
Music
Intro music is Aggressor by Free Stock Music.
Breaks and outro music by La Drave.
- The Geeks