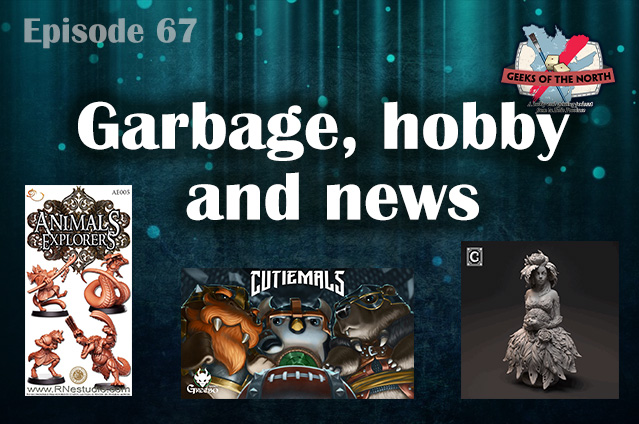 Hello geeks,
This week, we have a long and rambly hobby segment, followed by a quick preview of the upcoming swamp kickstarter project by out friends at THMiniatures. We also talk about these news items: the Cutiemals: Northern Clans kickstarter project by Greebo Games, the Animal Explorers by RN Estudio, and the Dryad bust by Creepytables. So sit back, relax, grab a paintbrush and enjoy the show!
Links
THMiniatures
[Greebo Games] Cutiemals: Northern Clans
[RN Estudio] Animals Explorers
[Creepytables] Dryad
Network
We're part of the United Geeks Network. Check out their other great shows!
Music
Intro music is Aggressor by Free Stock Music.
Breaks and outro music by La Drave.
- The Geeks