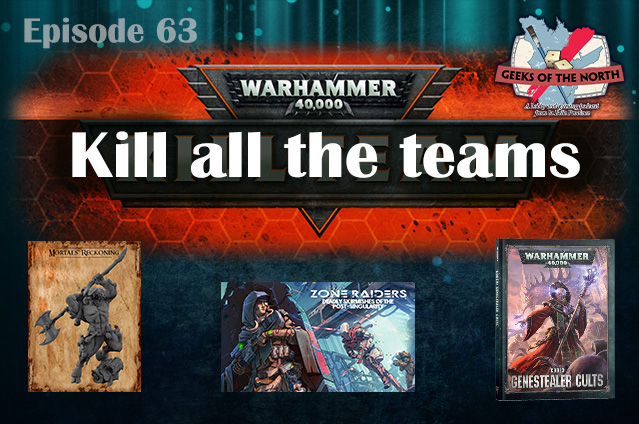 Hello geeks,
This week, we talk about our latest hobby, Killteam and CaptainCon prep. We also talk about some new releases: the Zone Raiders kickstarter project by Fractal Basilisk, Raktagar by Cerberus Studios, and the Genestealer Cults Codex and minis by Games Workshop. So sit back, relax, grab a paintbrush and enjoy the show!
News
[Fractal Basilisk} Zone Raiders
[Cerberus Studios] Raktagar
[Games Workshop] Genestealer Cults
Network
We're part of the United Geeks Network. Check out their other great shows!
Music
Intro music is Aggressor by Free Stock Music.
Breaks and outro music by La Drave.
- The Geeks