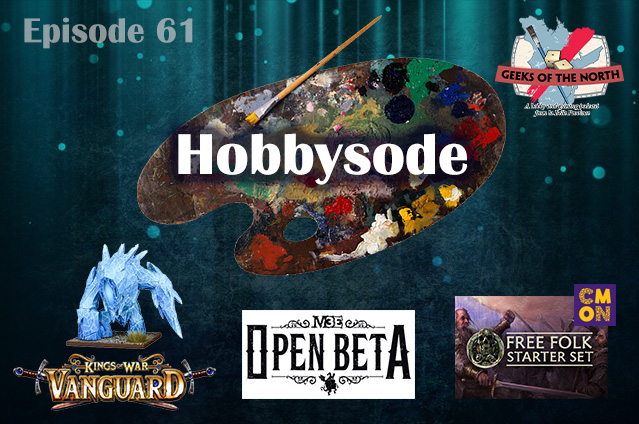 Hello geeks,
We started recording late this week and didn't have a main topic, so it's an hobbysode! We simply have a longer version of our usual first segment, where we talk about what we are working on while we record, and what we played and painted since the last recording. We also talk about some news items: Malifaux 3rd edition open beta by Wyrd, the new Ice Elemental by Mantic, and lastly the new Free Folk faction for A Song of Ice and Fire: Miniatures Game by CMON. So sit back, relax, grab a paintbrush and enjoy the show!
News
M3E Open Beta
Mantic Ice Elemental
CMON A Song of Ice and Fire: Miniatures Games new Free Folk Faction
Network
We're part of the United Geeks Network. Check out their other great shows!
Music
Intro music is Aggressor by Free Stock Music.
Breaks and outro music by La Drave.
- The Geeks