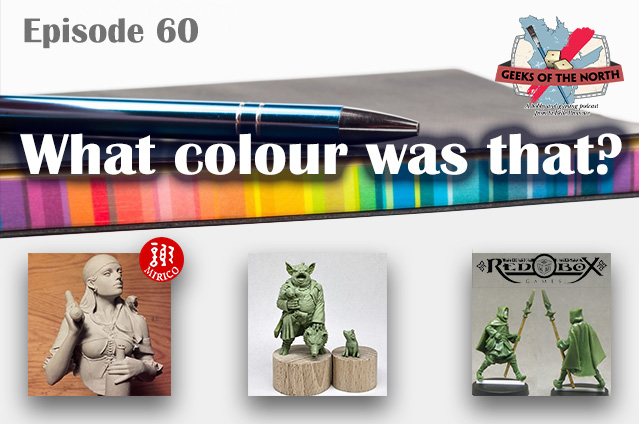 Hello geeks,
This week, after our usual hobby chat, we talk about the different means of keeping track of your colour schemes for painting, be they old school notebook or techy like apps. We also talk about some news items: the Nelly bust by Mirico, Guerar the pig by Lux Thantor, and lastly the Black Gareth's band, by Red Box Games. So sit back, relax, grab a paintbrush and enjoy the show!
Links
paintRack
PaintMyMinis
Army Colours (iTunes, Google Play)
The Paint Picker
News
Mirico Collectibles - Nelly
Lux Thantor Miniatures - Guerar the pig
Red Box Games - Black Gareth's Band
Network
We're part of the United Geeks Network. Check out their other great shows!
Music
Intro music is Aggressor by Free Stock Music.
Breaks and outro music by La Drave.
- The Geeks