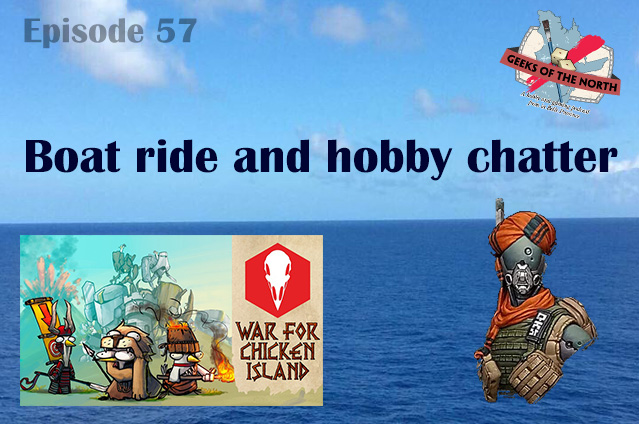 Hello geeks,
After a small break while Paul left us to freeze while he was sunbathing on a boat in the Caribbean, we come back to you listeners with a quite random show, full of hobby talk, ongoing projects, cleaning and stuff to come. We also talk about the War for Chicken Island kickstarter project by Draco Studios, and the Rogue Robot, by Trovarion Miniatures. So sit back, relax, grab a paintbrush and enjoy the show!
Links
Draco Studios - War for Chicken Island
Trovarion Miniatures - Rogue Robot
Network
We're part of the United Geeks Network. Check out their other great shows!
Music
Intro music is Aggressor by Free Stock Music.
Breaks and outro music by La Drave.
- The Geeks