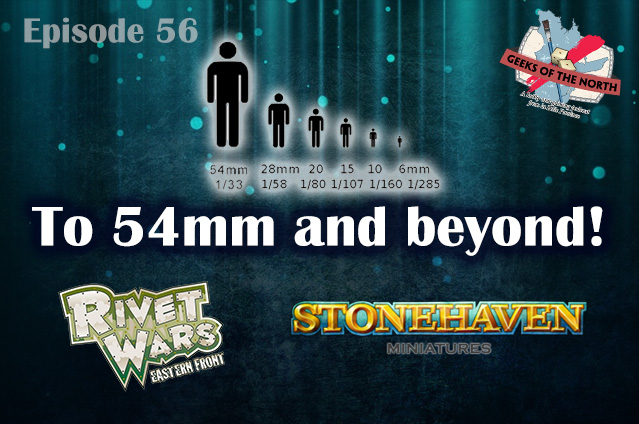 Hello geeks,
This week, we welcome back Yaum into the fold, for better or for worse. We chat about our hobby and games, and answer a listener's question about the difference between painting regular 28/32mm game scale miniatures, and larger scales like 54mm and up. We also talk about the new Dwarves vol. 2 kickstarter project by Stonehaven Miniatures, and the current state of Rivet Wars, by Super Robot Punch. So sit back, relax, grab a paintbrush and enjoy the show!
Links
Stonehaven - Dwarves Vol. 2
Super Robot Punch - Rivet Wars
Network
We're part of the United Geeks Network. Check out their other great shows!
Music
Intro music is Aggressor by Free Stock Music.
Breaks and outro music by La Drave.
- The Geeks