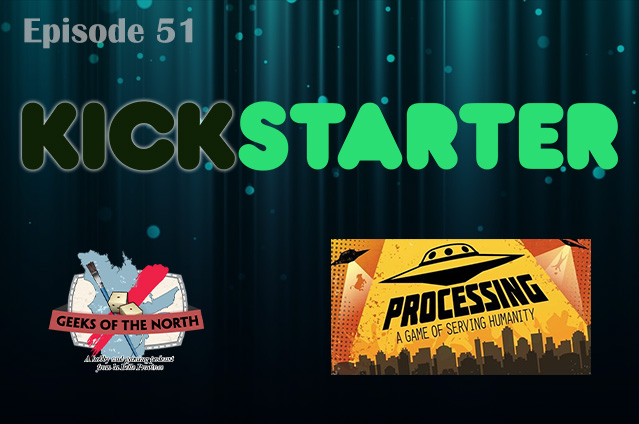 Hello geeks,
In this episode, we chat about our experiences with crowdfunding, most notably Kickstarter, and how we see it develop with time. Paul makes an impromptu audio unboxing (awkward...) of the first Guild Ball Blacksmiths box. Finally, we talk about the ongoing kickstarter for the super fun game Processing: A Game of Serving Humanity by Fight in a Box. So sit back, relax, grab a paintbrush and enjoy the show!
Links
Processing: A Game of Serving Humanity
Network
We're part of the United Geeks Network. Check out their other great shows!
Music
Intro music is Aggressor by Free Stock Music.
Breaks and outro music by La Drave.
- The Geeks